Quite a few times I've opened up the Oracle Enterprise Manager Fusion Middleware Control 12c console and the prompt for the user name and password is right there, but not the Sign In button (see screenshot).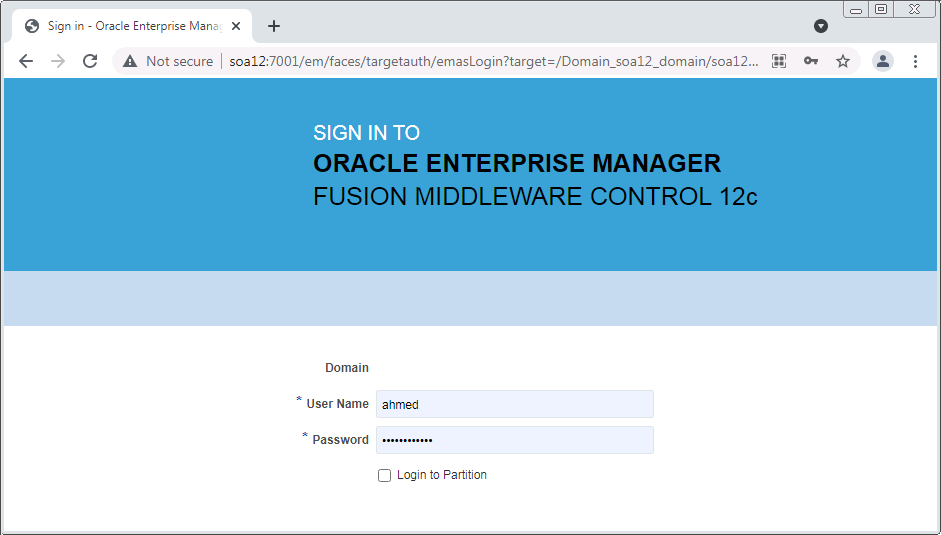 The solution to this is rather simple:
Simply edit the URL and remove all entries following /em and press ENTER. Basically, just go to the main page at http://soa12:7001/em.
That's it. It appears that the console gets flaky when there are URL parameters from your previously expired session or if it's a pasted URL.