Here's a brief interview conducted with me in Oracle Magazine waaaaaay back in 2014.
I still stand by my answers! :)
And it looks like Oracle heard me and created the Oracle Autonomous Database. ;)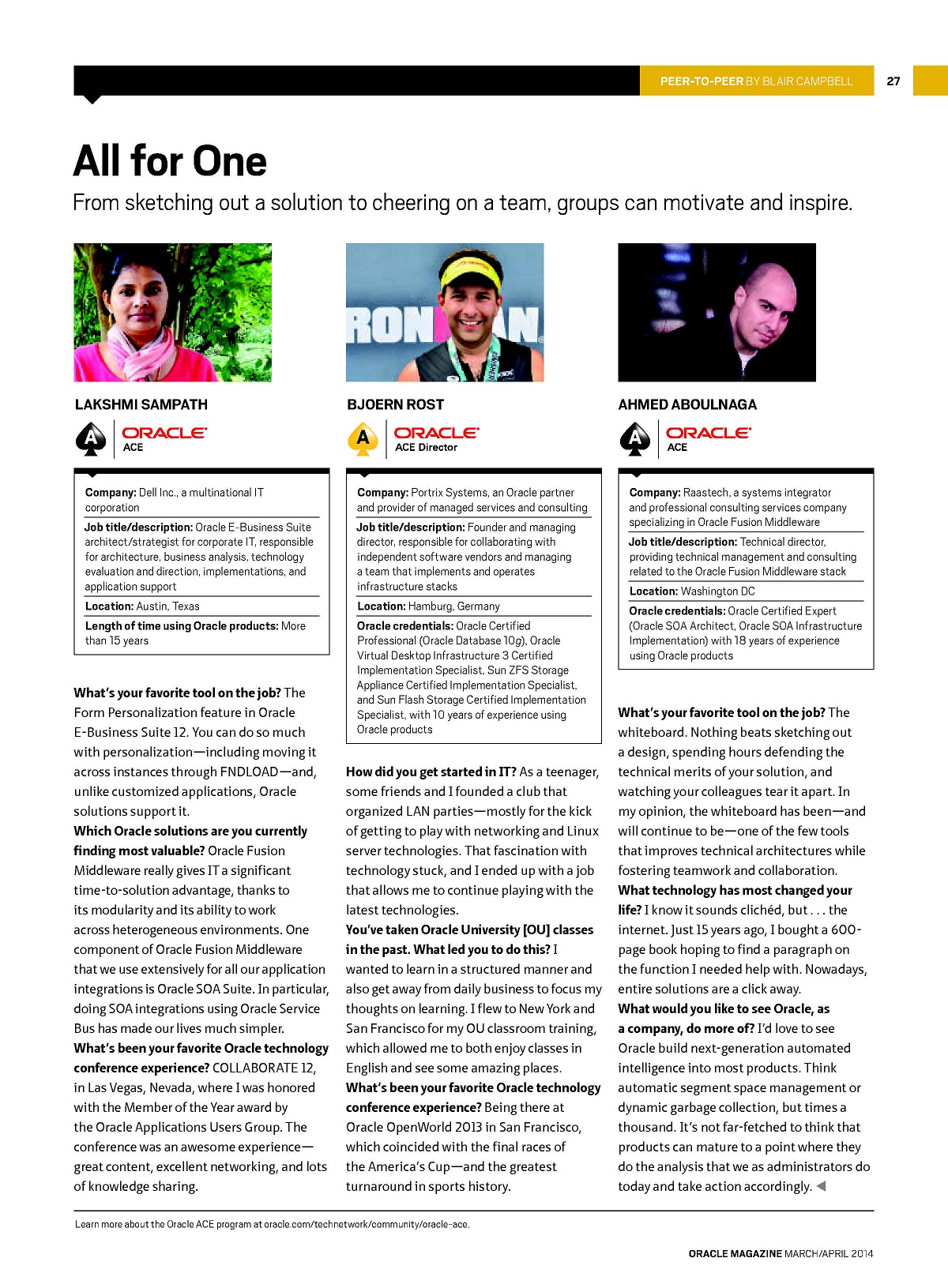 And here's a never-before-published fact... the original photo I submitted was with me and "Batman". Sadly, Oracle Magazine decided to crop it for copyright reasons.