As a newbie webmaster and regular blogger, you may want to know if your recent composition has blown the Google charts. Our site still not even close to the top, but we're working on it.
While I played with search, Google (the engine, not an Alphabet, Inc) gives me a tip: "Hey, looks like it's your domain! Why don't you try Google Search Console?" and so I did.  The setup process is quite easy, especially if you have our domains with Google, and use the same account for the Search Console. Application is friendly for newcomers and gives you a hint on every part and control.
At one moment it suggested using a sitemap to improve indexing process. Console accepts numerous formats, and one of them is RSS/Atom feed. Oh, that's nice, because I added RSS  to the site template using Ghost documentation as a guide. It didn't work well: Console didn't find all the pages and reported incorrect post formats. It works just fine for my old Google Blogger-based site, though and I returned to search.
If you work in IT long enough, you know that it's really hard to run into a genuine problem. Somebody someday has been there, found a solution, and twitted it to the world.
This time, search has brought a post with the information that your blog has built-in sitemap functionality out of the box.
All that you need with ghost: use the link similar to  http://your.ghost-blog.site/sitemap.xml.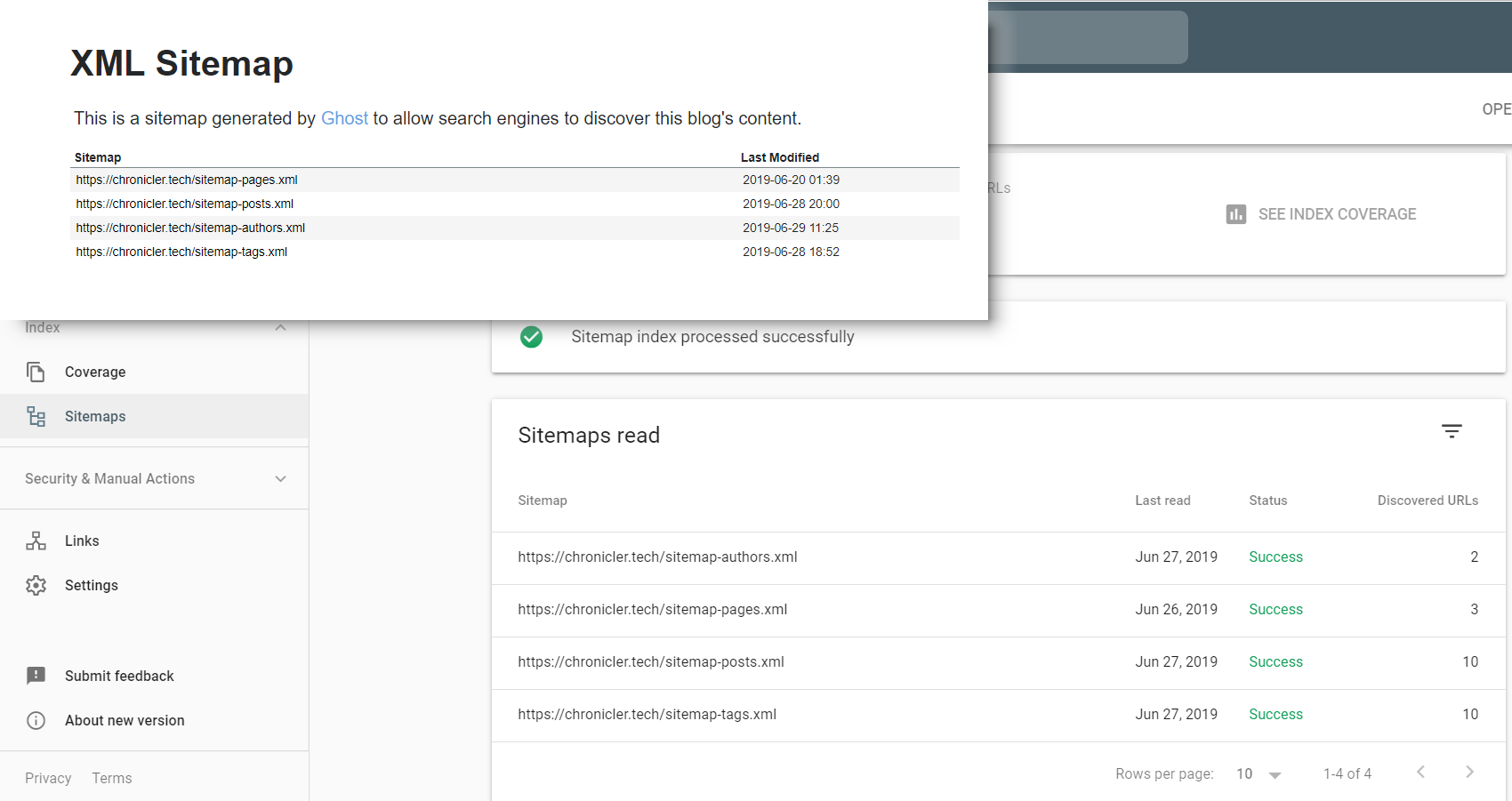 Two takeouts from the story:
Don't over complicate and read the documentation first
It's another score to Ghost as a blog platform.